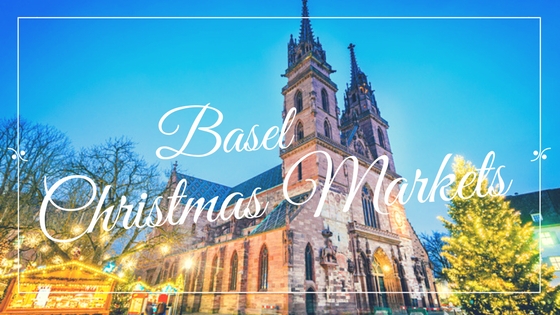 Basel
One of the largest Christmas markets in Switzerland is Basel. The experience here is quite unique and if you pair it with exploring and doing a bit of sightseeing, you really will have an immersive cultural experience that can't be beat. There are numerous sights, sounds and smells that will touch your senses while you are at Basel.
When To Visit: The 2018 dates for Basel are expected to be November 22 through December 23. On November 22 the market will officially open at 6:30 p.m. when the Christmas lights at Munsterplatz are switched on by the Governing President of the city, Elisabeth Ackermann. Starting on November 23 through the last day of the market on December 23, it will be open each day from 11 a.m. until 8:30 p.m.
What To Expect: One of the main reasons why people visit this market is because it�¢??s just so charming. It�¢??s located on Munsterplatz and Barfusserplatz which means it�¢??s right in the heart of the city. Each year the market is all decked out and features ornaments and Christmas tree stands that have been chosen by the famous decorator, Johann Wanner. More than 180 different stalls can be found at the market. These wooden chalets feature a variety of one of a kind gifts to purchase with many of them being handcrafted. There are also numerous food items available to try. These include grilled sausages, a type of gingerbread called Basler Leckerli as well as numerous different types of waffles.
The Beauty Of The Stands: One of the reasons why vendors have their stands all decked out is because of the prettiest stand contest. Three non-food stalls as well as one food stall are awarded prizes, certificates, and of course, bragging rights. Many of Basel�¢??s visitors will go from stall to stall just to see the different designs of each of them.
For The Kids: There�¢??s plenty to do at Basel for children as well. The Fairy-Tale Forest at Munsterplatz will feature a variety of things to make like torches and candles. Kids can decorate gingerbread cookies, drink hot chocolate, bake cookies and ride on a train. The Fairy-Tale Forest will be open November 29 through December 22, 2018. The hours will be Monday through Friday 1:30 p.m. to 7 p.m. and 12 p.m. to 7 p.m. on Saturdays and Sundays.