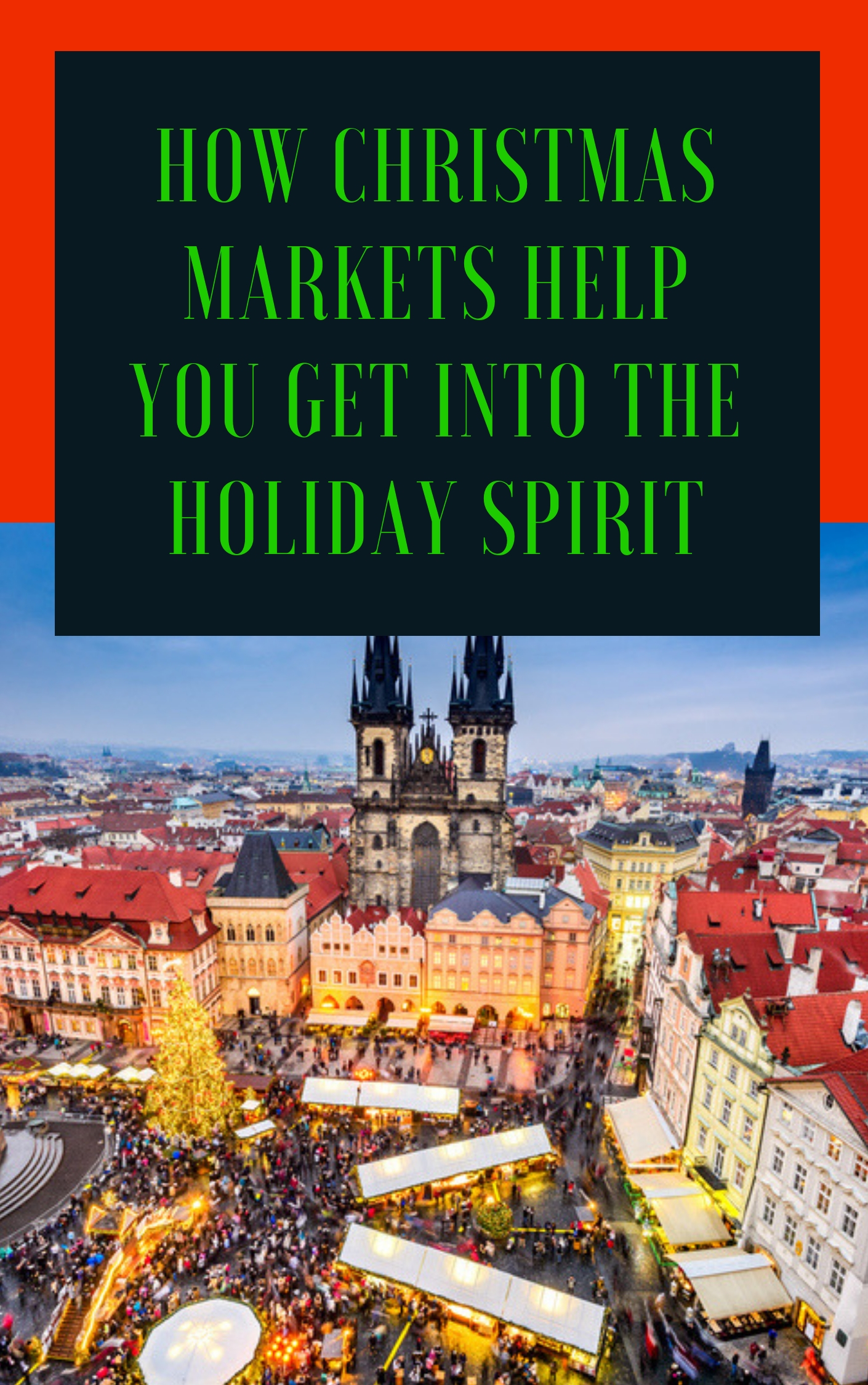 How Christmas Markets Help You Get Into the Holiday Spirit
Soon, it will be looking a lot like Christmas not only in the United States, but in many other countries as well. Christmas markets will be opening and bringing with them the Christmas spirit as well. These markets can help us get into the holiday spirit in several ways.

Gigantic Christmas Trees
It's kind of difficult to not get in the Christmas spirit when there is a gigantic Christmas tree overhead. At the Christmas market in Lille, France, visitors can see a nearly 60 foot Christmas tree towering over the market. This market also features nearly 80 stalls for visitors to browse that have everything from food-type items to handmade crafts. One of the highlights of this market is seeing Father Christmas fall close to 263 feet from the Chamber of Commerce. Don't worry though, he doesn't get hurt in this daring decent.
The Smell Of Roasted Chestnuts
There's something about the smell of roasted chestnuts that just gets us into the Christmas spirit. The Viennese Christmas Market has a variety of food items for sale such as delectable chocolate Sachertore, decadent vanillekipferl biscuits and of course, the enticing roasted chestnuts that can be smelled throughout the market. There's a lot to see at the Viennese Christmas Market with over 150 different stalls to check out. Visitors can also take a ride on the carousel or just wander about, admiring the illuminations that tend to get better and better every single year.
Meeting Santa Claus
How can you not get in the Christmas spirit after you see Santa Claus? At the Tallinn Christmas Market, Santa will make an appearance and can be seen riding on a reindeer sleigh around the square. There are numerous stalls to visit at this Christmas market that feature things like sausage, pastries and crafts. The Tallinn Christmas Market has live entertainment each day that features folk dancers and carolers.
Seeing A Nativity Scene
For many people, Christmas and a nativity scene go hand in hand. At Prague's Christmas market, visitors can visit the Old Town Square to check out a nativity scene that features live animals. The stalls at this market are unique. They offer items like medovina honey liquor, wooden toys and even lace. Prague's architecture creates a fairytale like setting for this Christmas market. Prague's Christmas market is one of the most popular ones in the world.