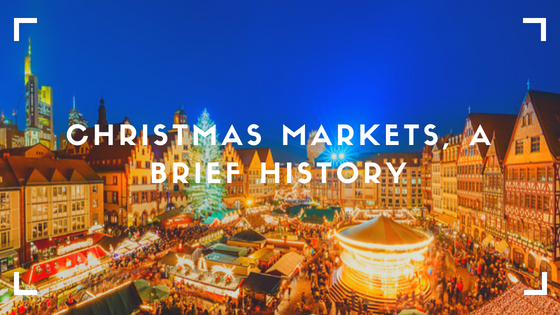 Christmas Markets, A Brief History
Starting around Thanksgiving and lasting almost until the New Year, Christmas markets can be see all around Germany. This age old event began many centuries ago and has became a beloved tradition among both locals and tourists. It helps attendees get into the holiday season and gives them the opportunity to purchase a variety of goods that can be used as Christmas gifts or just something for them to enjoy themselves. Thereâ??s a lot of history behind these Christmas markets. Hereâ??s a brief history of them and how they have changed.
Beforehand
Even before the Christmas markets started, there were winter markets that lasted a few days in Europe. They gave visitors the ability to stock up on food items and other necessities before the frigid weather hit and everyone was stuck indoors for the long haul. Common items purchased included meat, baked goods and toys.
The First Markets
Thereâ??s a lot of speculation as to when the first German Christmas Market was actually held. Many believe it was in Austria in 1298. Similar markets were thought to be held in 1310 in Munich, 1384 in Bauzen and 1393 in Frankfurt.
The Difference Between A Christkindlmarkt And A Christmas Market
You may have heard the term Christkindlmarkt when looking for a Christmas Market. Before around the middle of the 16th century, it was a tradition for children to get gifts from St. Nicholas. However, Martin Luther wanted to put the focus on the Christ Child so he started the tradition of giving his children gifts from the Christkindl on December 24. Once word spread of this, many households started doing the same and some markets even got in on it by calling themselves the Christkindlmarket.
How Christmas Markets Have Changed
There have been some changes to Christmas Markets over the years. In the past, only vendors were allowed to sell their items in the town they lived in. Because of this, markets were known as the go to place for certain things. For example, Lubeck was frequented by those looking for Marzipan and Erzgebirge for carvings made out of wood. Today vendors from all over the world can be found at many of Germany's Christmas Markets. In fact, a lot of the markets look at it as the more the merrier. With some markets having well over 100 stalls, they depend on both local and nonlocal vendors coming to their markets to sell their items. Despite this change the types of goods sold still tend to be very similar and include things like ornaments, food items and glassware.